Launch party
We're very excited here at Doghouse Roses HQ - it's nearly launch time! The launch party is happening on the launch date at the State Bar in Glasgow and we would love to see your beautiful faces there to share in our excitement.
Prepare for an intimate evening with music, real ale and a very special guest, Lizabett Russo, who will start the musical ball rolling for the evening. Book tickets early to avoid disappointment, as this is a limited availability event.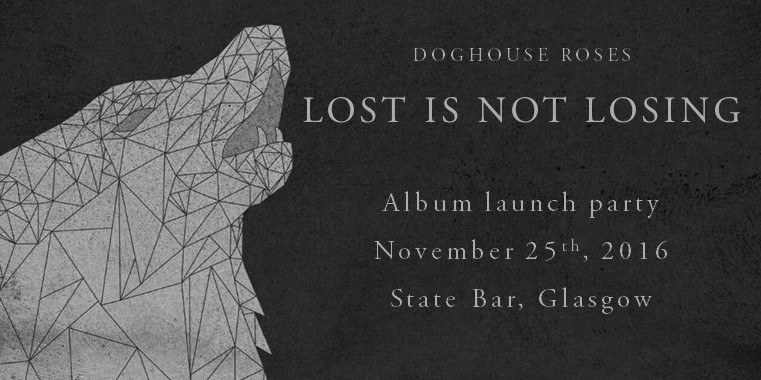 Iona Macdonald and Paul Tasker mark a decade of playing together as Doghouse Roses with the release of their third full length album 'Lost Is Not Losing'. In the intimate environment of Glasgow's finest real ale bar, the State, they will play material from the new album, along with songs from the last 10 years.
Joining Doghouse Roses as their special guest is Lizabett Russo ("Wonderfully Haunting", BBC Radio 3) who will treat us to some beautiful music, brought together by her exceptional voice.
Tickets now also available from Tickets Scotland. There is also a Facebook event. See you there!