About
Sometimes life leads you off the beaten track: into the realms of despair and redemption. In the hinterlands is often where we find the answers and questions that allow us to forge our way back through the undergrowth, toward new paths. The music of the new album 'Lost is not losing' from alt-folk band Doghouse Roses is borne from these moments.
In this, the third studio album from Glasgow's Doghouse Roses, these themes not only permeate the songs themselves, but also reflect on the five year period since the last release by the duo. Time has been generous; the transformative nature of the band's fingerpicked guitars and impelling vocals are stronger than ever before.
Tasker and Macdonald decided to take a break in 2012, after a decade of working together, in order to explore other creative paths. Two years on, an invitation to open for cult alt rock band, Television, brought the duo back to the stage and, before long, the scattered cities and faded bars that permeate their writing resulted in a wealth of mutual material and a new found energy.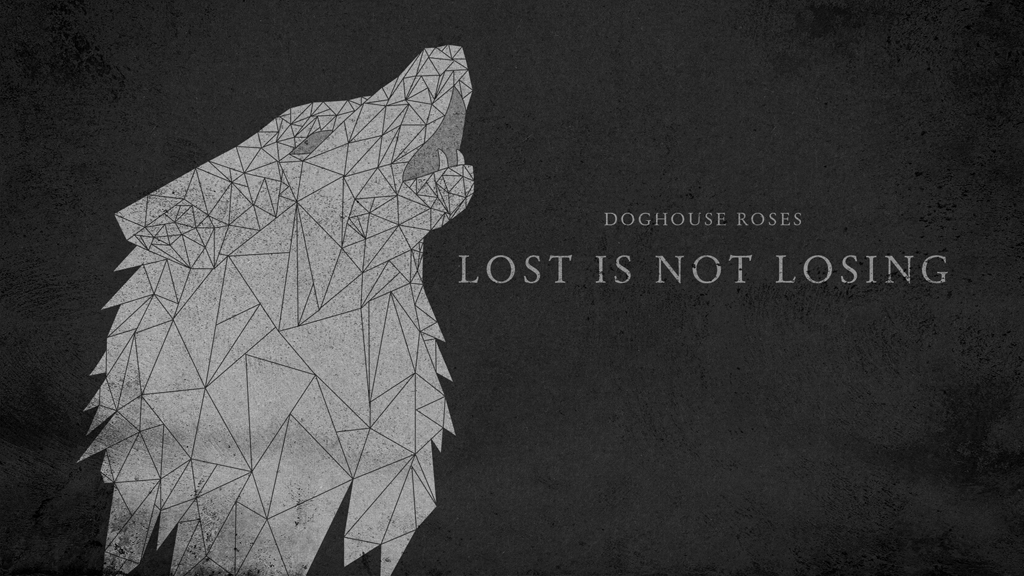 'Lost Is Not Losing' is out now on Yellowroom Records.